Snow Enthusiast is the new digital winter sport magazine sent to 300,000 skiers and boarders through Snow & Rock – the UK's leading winter sport retailer.
With in-depth features cover where to go, what to do and what gear to use, Snow Enthusiast is a completely free resource for all winter sports enthusiasts.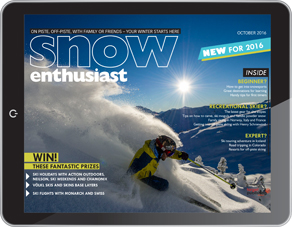 Rob Stewart
Editor
Robert has been involved in the snowsports industry for over 20 years and is a qualified BASI level 3 ski instructor and ex-freestyle competitor. After several years as a Managing Director of the UK division of a publishing company, Robert decided to set up Ski Press to combine all his business experience with a love of skiing and snow.
Advertise
Talk to our team about reaching thousands of winter sport enthusiasts.