Health Food Business magazine subscription
The UK's leading magazine for the independent health food trade
Health Food Business magazine is published by Target Publishing. Payments are made and handled by Target Publishing.
Please complete the form below to subscribe. A receipt will be posted to you, along with your first issue. Payments will appear on bank statements as 'Target Publishing Ltd'.
£54 for standard subscription (12 issues)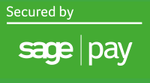 Any problems? Email info@targetpublishing.com or telephone 01279 810080 (normal UK landline rate applies).