Outdoor Enthusiast is driven by the recognition that while there are still individuals who enjoy single outdoor activities, a whole new market is opening up of people and families who do not wish to dedicate themselves solely to one specialist outdoor pursuit. Variety, choice and the enjoyment of new experiences are becoming a dominating motivation for consumers to try different activities.
Outdoor Enthusiast covers walking, climbing, cycling, adventure holidays, skiing, diving, kayaking and many more – the list is almost endless and the enthusiasm for trying them is increasing.
Rate Outdoor Enthusiast's editorial as excellent to good when providing coverage of their favourite activities*

100%

100%

Find Outdoor Enthusiast's product and gear reviews valuable when choosing what kit to buy*

98%

98%

Rate Outdoor Enthusiast's advertising as very valuable to valuable when making a purchasing decision

93%

93%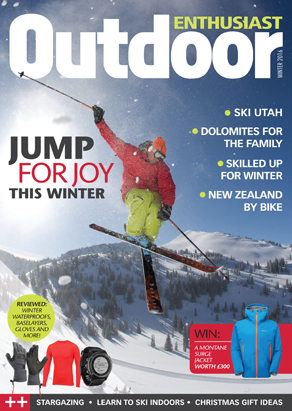 David Lintern
Editor
A member of the Outdoor Writers and Photographers Guild and an Edinburgh Mountain Film Festival Photography Award winner, David is an expert outdoor photographer and writer who is passionate about all things outdoors. He picked up the rudiments of photography from his step-father and learnt how to sleep outside as a boy scout. He currently lives in Glasgow with his young family. His passion and experience brings Outdoor Enthusiast to life.
Advertise
Talk to our team about reaching thousands of outdoor enthusiasts.