Private Schools (PS) magazine is the definitive guide to private schools. It provides heads, teachers, bursars, governors, parents and pupils with the most comprehensive and up-to-date information on the independent education sector.
Covering everything from the latest news, issues and developments affecting independent education to topical, in-depth articles, interviews and opinions, PS also features regular contributions on school sport, overseas travel, information and communication technology (ICT), music, art, drama and special educational needs (SEN).
PS also contains a comprehensive guide to independent schools in the UK – all schools are listed alphabetically within countyheadings and have the opportunity to upgrade their listing. In addition, a selection of the very best private schools are showcased in the full colour 'School Profile' section. Published three times a year (spring, summer and autumn terms), PS is the independent voice of private education in the UK.
Find the editorial valuable

100%

100%

Find the advertising valuable

98%

98%

Find the editorial valuable

99%

99%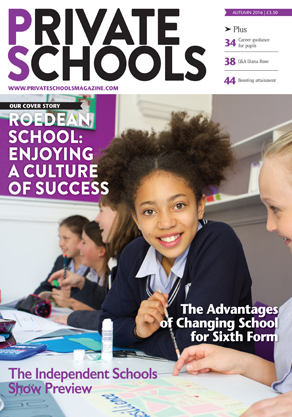 Chantelle Kelly
Editor
Edited by qualified journalist, Chantelle Kelly, Chantelle has the expertise to bring Private Schools magazine to life – she works alongside a handful of expert contributors, ensuring the content they provide is on-brand and relevant.
Chantelle joined the team after completing her journalism degree. She spent a total of five years studying the media and journalism sector, and has a true passion for magazine editorial and design.
Advertise
Talk to our team about reaching thousands of independent school teachers and parents interested in sending their child to independent school.