A successful 'independents day' at the Natural Health Trade Summit 2017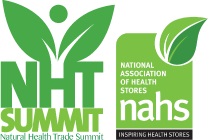 Over 400 visitors from 200 independent health food stores came together in the Principal Hotel in Manchester for this year's Natural Health Trade Summit in association with the National Association of Health Stores.
Benefiting from a 20% increase in pre-registrations to the event, visitors enjoyed a mix of networking, education and business – all free for retailers to enjoy in a grand venue in central Manchester.
"It's a very good day out – we met new suppliers and discovered new products".
Eirian Lloyd Jones, Ruthin Wholefoods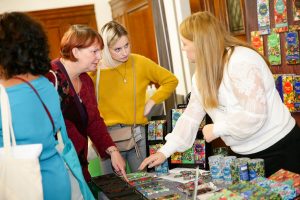 "Fantastic. I don't need to say anything else. Well done to all involved".
Kathy Harding, Birmingham Natural Health
"The scale of the show makes it more possible to have meaningful conversations with suppliers".
Roger Oliver, Healthright
"As a new retailer, I found meeting and talking to the representatives very helpful and, of course, being able to sample new products is very good".
Diane Hutchinson, Purely Natural
"It was interesting to meet new suppliers and be able to discuss their new products, and also refresh connections with existing contacts".
John Dickson, Marple Health
Ruth Gilmour, Sales Director at Target Publishing, the organiser of the Natural Health Trade Summit, commented; "We're proud that the Natural Health Trade Summit has become such an established event in the industry's calendar and a firm favourite with independent retailers and suppliers alike".
Gary Trickett, the Chairman of the National Association of Health Stores also commented; "The National Association of Health Stores is proud to work with Target Publishing on the Natural Health Trade Summit; the event never disappoints and this year's was no different".
The Natural Health Trade Summit returns for 2018 on the 14 October at the same venue. Look out for more details, and register your interest online at www.nhtsummit.co.uk